Ir a la Preguntas y respuestas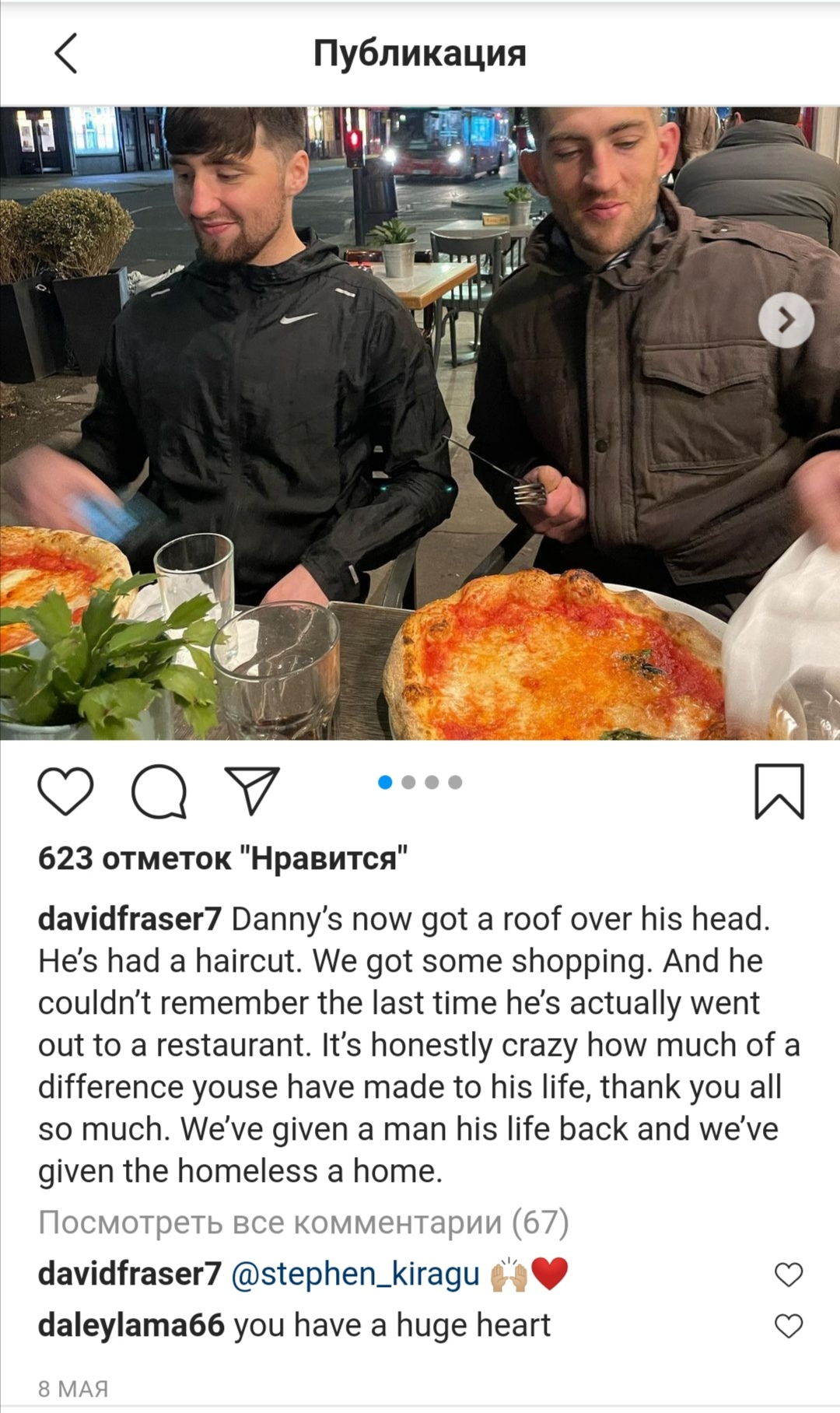 Помогите разобраться, пожалуйста.
Автор поста - итальянец, он слева.
Его тест я тоже исправила, возможно также неправильно.
Danny_now got a roof over his head. He's had a haircut. We DID some shopping. And he couldn't remember the last time he_ actually went out to a restaurant. Honestly, it's crazy how much the difference you have made for his life. You GAVE him his life back and we GAVE a home to homeless.
Compartir con tus amigos