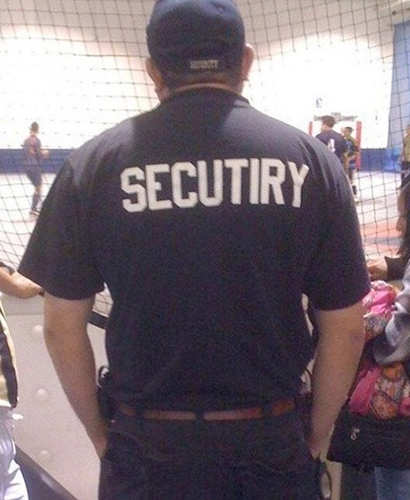 Safety is No. 1 at LingvoLive headquarters!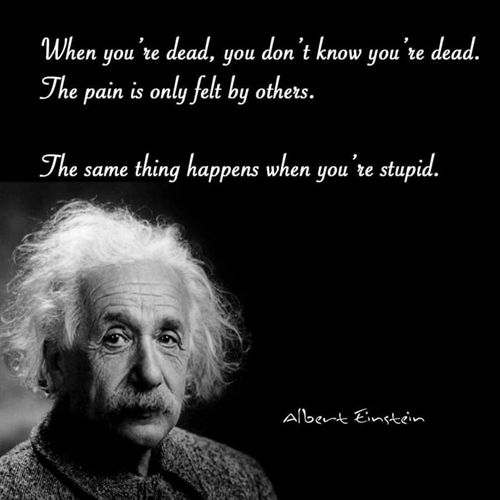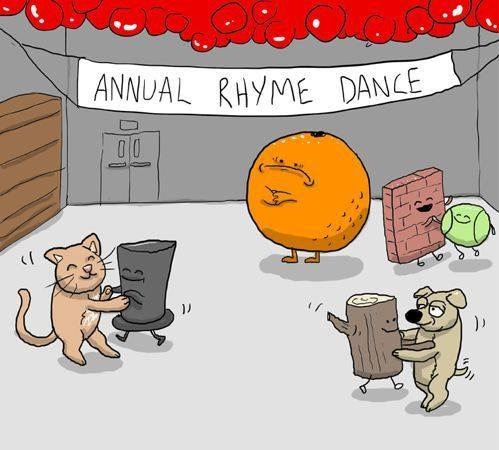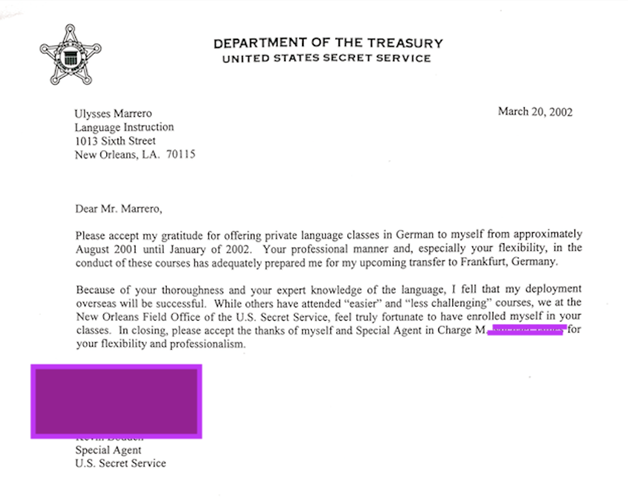 Recently, my qualifications to teach English have been called into question by Lena Feok. I believe it only fair to give a proper introduction. I've been working in the language industry since 1984, giving intensive language instruction in English, Spanish, French and German to diplomats, businessmen and secret service in Palm Beach, Florida, New Orleans, Louisiana, and in Washington, D.C. after the terrorist attacks, training FBI agents for deployment around the globe. Attached is just a sample of the recommendations I've received from just one of these institutions. I have a degree in Linguistics: X-Theory, Phonetics, Applied English Linguistics and Composition. I'm happy to share my accumulated knowledge and experience on LingvoLive to help anyone who is serious about English.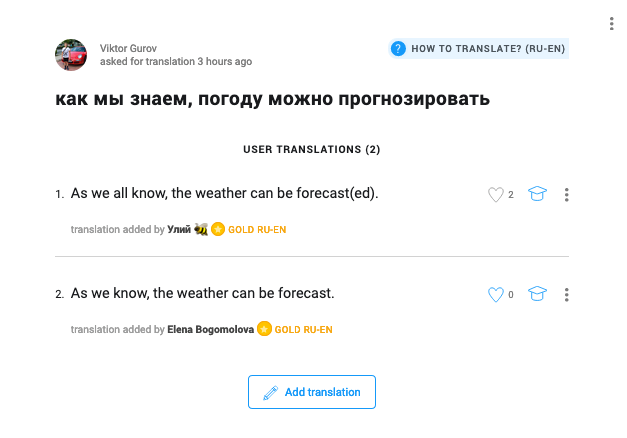 FUN FACT OF THE DAY
In Russian, it's quite enough to write Как мы знаем at the beginning of a sentence. However in English, "as we know" is considered a "vacuous phrase." One of the reasons for this is a matter of CLUSIVITY; the pronoun WE, depending on the context, can me "us, but not you" or it can mean "all of us, including you." AS WE KNOW sounds exclusive, which is in complete contrast to what the Russian как мы знаем expresses - what we ALL know.
However, there is a very important usage of the phrase AS WE KNOW that we use constantly in English. More precisely in the phrase "as we know IT." We use this when we refer to the ideal or image of something that has become very familiar to us. For example, we all have lives that we have become accustomed to. We have our routines, our friends, or jobs, etc. and that is our "life as we know it." We normally use this phrase when there's a danger of losing something familiar to us. "Global warming presently poses a very real and dangerous threat to our planet/world/life as we know it."
I hope you found this helpful.
If you have any questions, please ask them below.
Here's a link to that post with helpful links in the comments: https://www.lingvolive.com/ru-ru/community/posts/1368889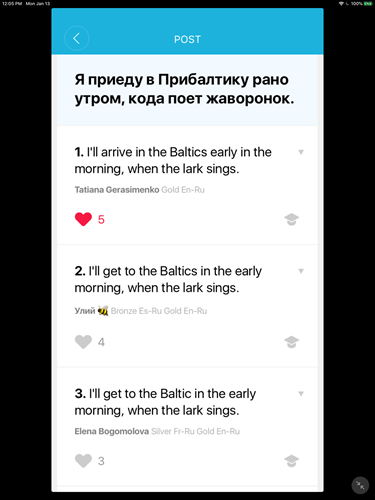 Even if an area is composed of more than one nation, we sometimes refer to the entire area by one name. These include, for example, Scandinavia, the Baltics, the (former) Eastern Bloc, to name a few. When referring to these as such, one can speak of ARRIVING IN THE BALTICS, for example, meaning the area and not the individual countries. These can also serve as adjectives in different forms: Scandinavian cuisine, the Baltic States, and Eastern Bloc countries.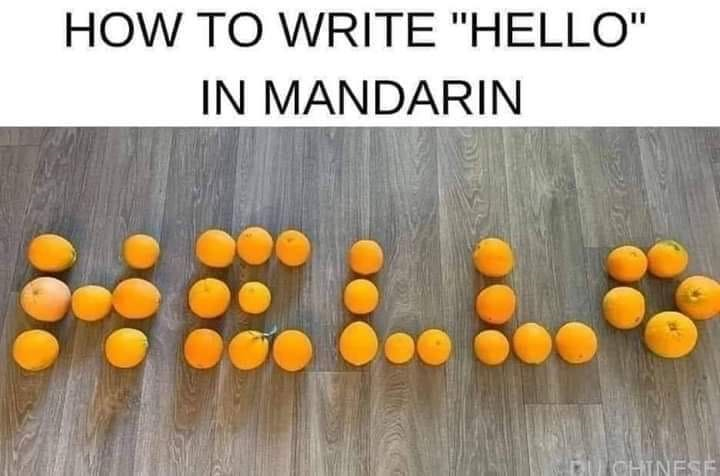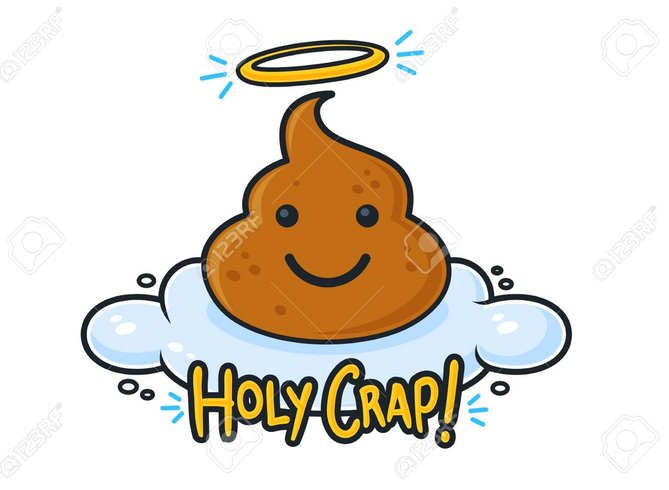 I have an idea for the LingvoLive administrators that would greatly improve the quality of languages presented on this site. As of now, this site is a free-for-all. If you THINK you know how to translate something into English, for instance, you type it up, hit send and BAM! English! Unfortunately, from what I've seen over the past few years, this system doesn't work simply because the people posting these translations are not native speakers of the target language and their translation usually fall short of what a native speaker would think or say.
These unfortunate translations are then given further status when other users, who in most cases know as much or less of the language than the original poster, decide that they actually LIKE the faulty translation for some reason and proceed to give it a heart. We have an expression in English: "You can put a turd in the oven, but it will never be a cake." We have seen case after case of EveryBody's unnatural translations with 3 or 4 hearts and they sound just as unidiomatic and stiff as when they had zero hearts. If language were that simple, EveryBody would speak perfectly.
Unfortunately, language doesn't work that way. It's nuanced, rich, contextual and psychological... one little wrinkle in a situation can prompt a speaker to use a specific word, phrase, expression, word order, emphasis, etc. and other native speakers would immediately pick up on their thought process and understand what they mean. EveryBody isn't equipped to render this into another language - even after years of living in a country where that language is spoken.
My struggle in learning Russian has been one of trying not to rely merely on grammar and vocabulary, and trying to delve into the psychology of Russian... what people say or think in specific situations and how that surfaces in their writing and speech. That's why I now opt to NOT translate into Russian on here - even if I think I know the answer, because it's simply not my language and I'm here to learn it, not teach it. It takes a certain amount of smugness and arrogance to blindly post a guess in a language that isn't yours knowing full well that it may end up in the dictionary and become official. I could never trust a dictionary with EveryBody's translations added willy-nilly for the sheer joy of adding SOMEthing... and neither should you. You should expect a language site to present the most natural and correct version of a language possible. I know that EveryBody enjoys hearts, but isn't it more important at the end of the day to contribute to the edification of others and expect the same for yourself? Absolutely. Unfortunately, EveryBody isn't that humble... or conscientious.
To that end, I would like LingvoLive administrators to consider the following: Years ago, you made the decision to do away with the minuses, which is why we now only have hearts. This was a good move because it reduced the chances of people giving others negative points out of pure spite and not because of the inferior quality of their translations. However, that obviously didn't solve the problem because the level of English going into the user dictionary daily has not much improved.
I would like to make a few suggestions that would monumentally improve this resource:
(1) Change the TRANSLATE button to a PROPOSE YOUR TRANSLATION button so that users could discuss all the proposed translations in the comments. Then only allow users with the two highest medals to add hearts to proposed translations and show their names. Once these proposed translations get 5 hearts, with the help of a native speaker, they would automatically become translations.
(2) Detect and disallow one-word posts that already exist in the dictionary so that only those that are currently NOT in the dictionary can be admitted.
(3) Automatically email new users an overview of how to use this site so that they don't repeat the same mistakes, e.g. posting как дела? for example.
Uly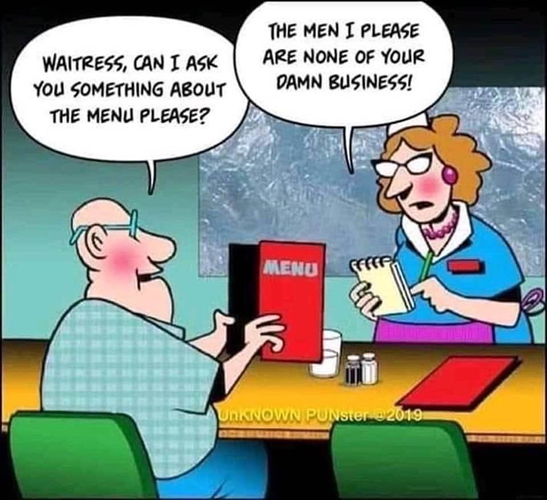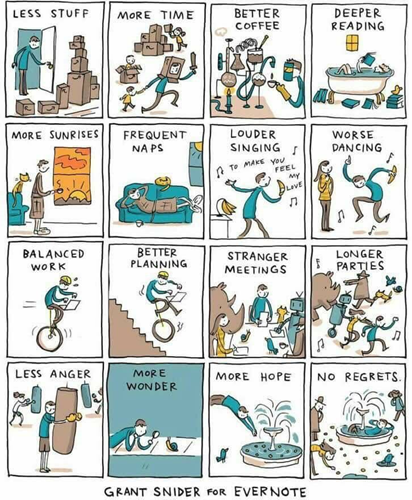 What's your New Year's resolution? Mine was to learn Russian - 8 years ago! Happy New Year!