Перейти в Вопросы и ответы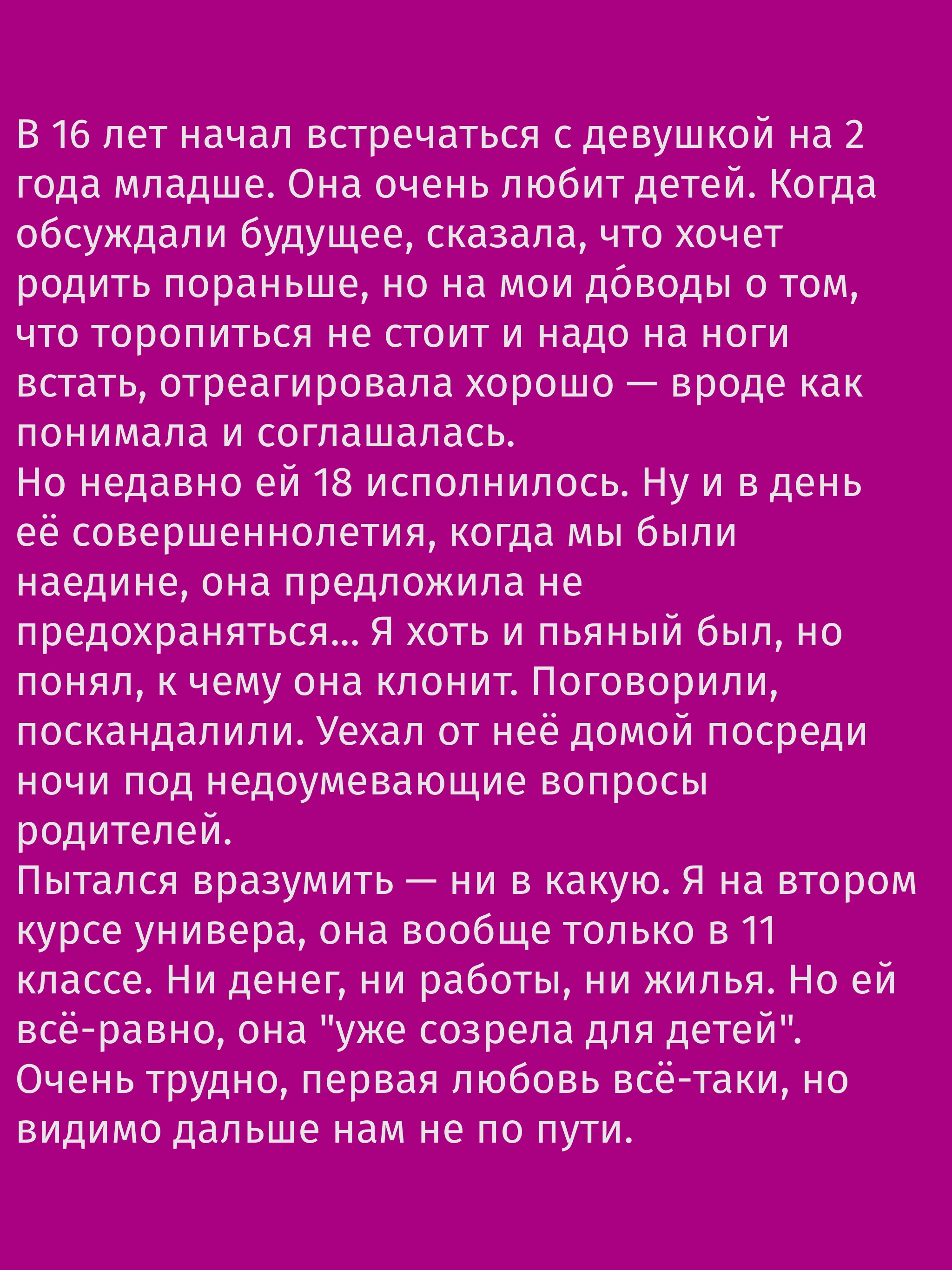 When I was 16, I started seeing this girl who was two years younger than me. She really loves kids. Whenever we talked about our future, she'd say she wanted to start having babies early, but when I'd argue that there's no rush and we should get on our feet first, she'd react positively, as if she understood and agreed.
But recently, on her 18th birthday, when we were being intimate, she suggested we not use protection. Even though I was drunk, I knew what she was getting at. We talked about it and argued, and I ended up leaving her place in the middle of the night and driving home to a barrage of questions from my bewildered parents.
I tried reasoning with her, but nothing doing. I'm in my second year of college — she's in 11th grade, no money, no job, nowhere to live, but she doesn't care. She's "ripe for babies," as she puts it. This is really tough — she was my first love, after all, but I guess this is the end of the road for us.
Поделиться с друзьями