Перейти в Вопросы и ответы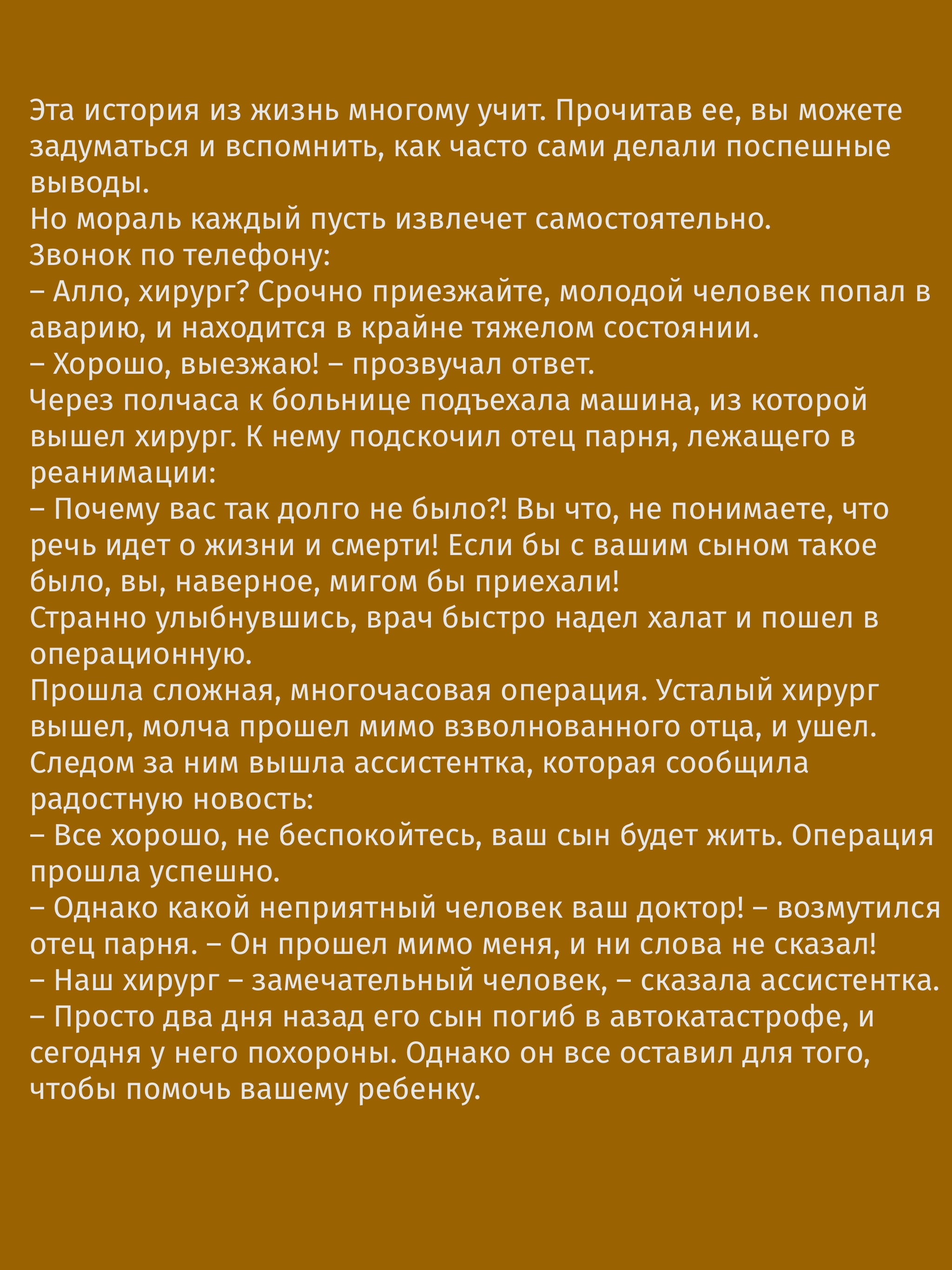 This real-life story packs a lot of life lessons. You may reflect on and recall how many times you yourself have jumped to rash conclusions while reading it, and, hopefully, draw your own moral from it.
The phone rings.
"Hello, doctor?" Please come immediately. A young man has been in an accident and is in extremely critical condition."
"Very well, I'm on my way!"
A half hour later, his car pulls up to the hospital, and the surgeon steps out. The father of the injured young man, now lying in the intensive care unit, rushes up to him.
"What took you so long?! Do you not realize a life is hanging by a thread?! If it were YOUR son, I'm sure you would've been here in a flash!"
Mustering an odd smile, the doctor puts on his scrubs and heads for the operating room. After a long, arduous surgery, the tired doctor emerges, walks past the frantic father without as much as a word and just leaves. In his wake, an assistant appears with happy news.
"Everything is fine, don't worry, your son's going to live. The operation was a success."
But the man is indignant. "He's some miserable character, your doctor. He walked right past me without saying a word!"
"Our doctor is an amazing human being," says the assistant. "It's just that his son died in a car accident two days ago. The funeral was today, and he left everything to come help your child."
AUDIO: https://voca.ro/14dBtwL4aZ0Q
Поделиться с друзьями