Перейти в Вопросы и ответы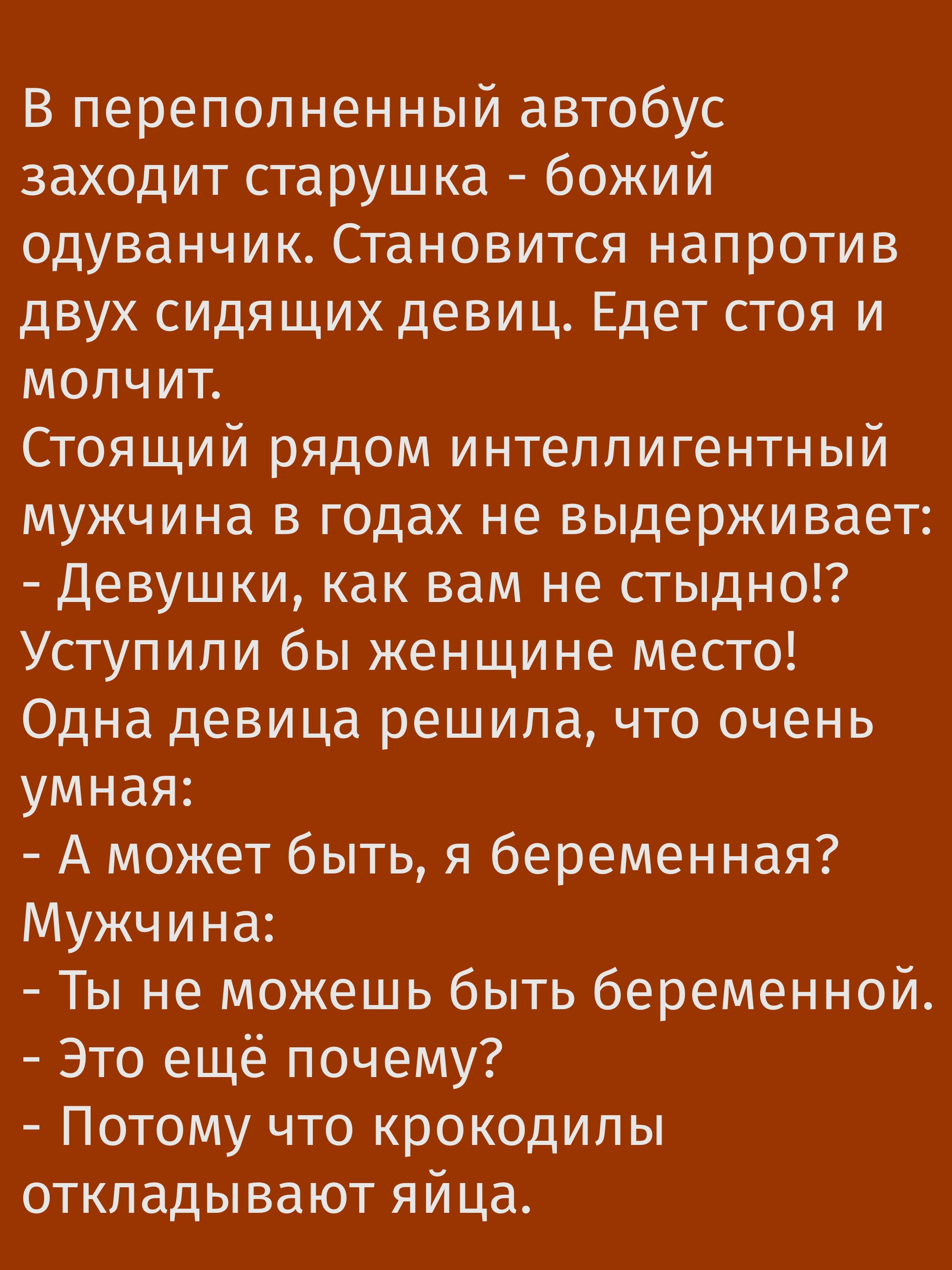 A frail, elderly woman steps onto a crowded bus and stands silently in front of two girls who are seated. As the bus moves on, a polite, mature gentleman standing beside her, can no longer hold his tongue.
"You girls ought to be ashamed of yourselves. Let the lady sit, already!"
One of the girls decides she's going to be smart:
"And what if I'm pregnant?" she asks.
To which the man responds,
"You couldn't possibly be pregnant."
"Oh yeah? How's that?"
"Because crocodiles lay eggs."
AUDIO: https://voca.ro/16sbPaE0REX1
Поделиться с друзьями