Перейти в Вопросы и ответы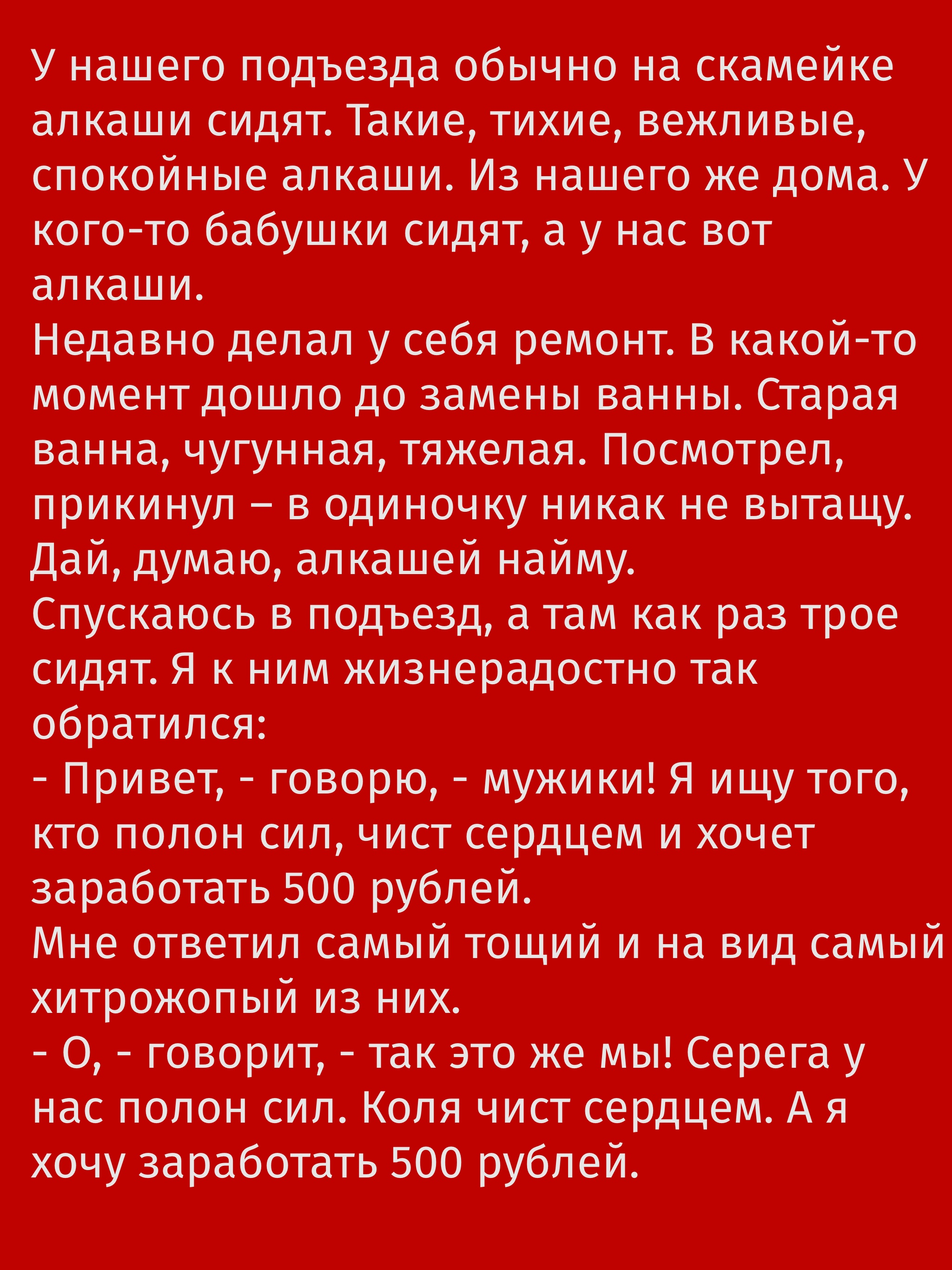 Where I live, we tend to have drunks sitting on the bench in the entrance to our building. But they're of the quiet, polite, calm variety, and they're from our building. Some buildings have old ladies in their entrances, but we have drunks.
I recently did some work on my place, and at a certain point, I needed to change out the bathtub — an old, cast-iron tub… and heavy. I took one look at it and knew right away, "There's no way you're gonna schlep that thing out of here on your own. I know! I'll hire the drunks."
I go down to the entrance, where three of them happened to be sitting. So I say to them, cheerful as a sunny day: "Hey, guys! I'm looking for someone strong as an ox, pure of heart, and looking to make 500 rubles."
To this, the skinniest and slickest-looking drunk pipes up, "Oh, that's us alright! Jerry there is strong as an ox; Nicky's pure of heart; and I want to make 500 rubles.
AUDIO: https://voca.ro/1fWJFYUFlG5N
Поделиться с друзьями