Перейти в Вопросы и ответы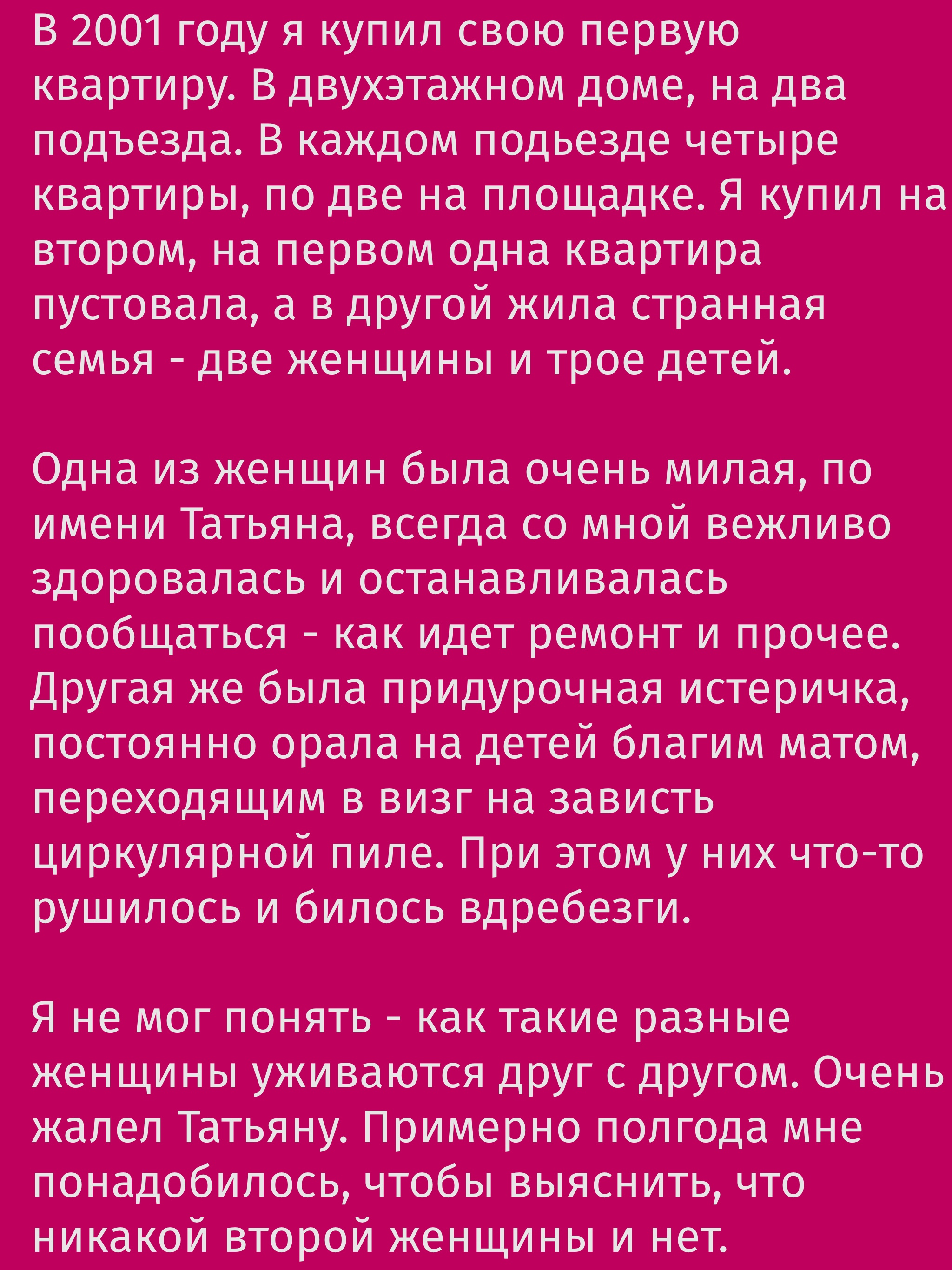 In 2001, I bought my first apartment. It was a two-story building with two entrances and four apartments in each entryway — two on each floor. Mine was on the second floor, there was an empty apartment on the first floor, and a strange family lived in the other one — two women and three children.
One of the women, Tatiana, was really nice and always greeted me politely and would stop to chat, ask how my repairs where coming along, etc. The other one was a hysterical bitch, always screaming at her kids at the top of her lungs — blood-curdling shrieks that would escalate into screeches to rival a buzz saw. At the same time, things were constantly crashing and getting smashed to smithereens.
I couldn't understand how two such different women could get along with each other, and I felt especially sorry for Tatiana. It took me about six months to figure out that there was no second woman.
AUDIO: https://voca.ro/18I7Et8n3k4V
Поделиться с друзьями