Перейти в Вопросы и ответы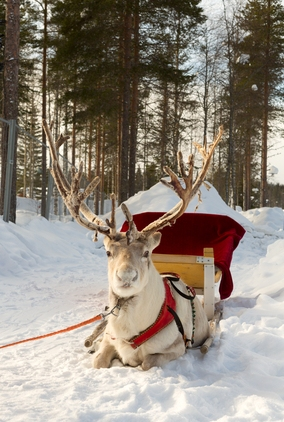 Santeclaus reindeers
We know the big red-dressed fellow known to us as Santa Claus is carried in a wagon or sleigh pulled by several reindeers. But do you know how many reindeers form his court?
They were eight at first:
Dasher, Dancer, Pranzer, Vixen, Comet, Cupid, Dunder (later spelled Donner) and Blixem (later spelled Blitzen).
But more recently, though no exactly just a few years ago, another one came:
Rudolph
One more thing, do you know their ages?
The first eight are 193 years old, while Rudolph is only 77.
The eight original reindeers were first accounted and named in 1823, in a poem called 'A visit from St. Nicholas'. Rudolph appeared first in the book 'Rudolph the red-nosed reindeer', which was published in 1939.
You can read more about Santa's reindeers here: https://goo.gl/md8DdQ
Поделиться с друзьями