Vilitra 40 mg tablets are worked to treat male sexual function problems (impotence or Erectile Dysfunction-ED). In combination with physical stimulation, Vardenafil 60 mg works by raising blood flow to the penis to help a man get and keep an erection.
https://www.cutepharma.com/product/vilitra-40-mg-vardenafil/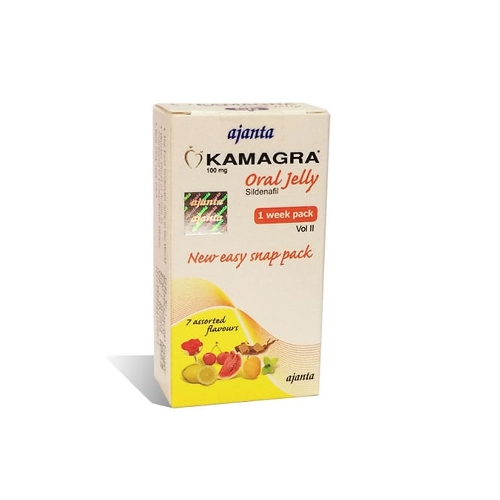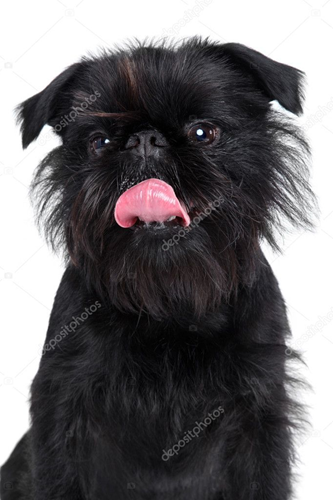 Перевести хотите? 😜
Про собачку
Коллега рассказала, что дочь ей подарила собачку – маленькую такую, черненькую. Редкая порода. И вот ехала она с этой собачкой в поезде и на секундочку вышла из купе в туалет, буквально на секундочку! Поезд был полупустой, и она ехала в купе одна. Дверь, естественно, закрыла. Ну, куда же может деться маленькая собачка из закрытого купе? Некуда ей деться! Когда вернулась, собачки не было. Она облазила и обыскала все купе – НЕТУ! Потом заметила, в стенке с соседним купе маленькую дырку – а вдруг собачка там?!
Стала ломиться в соседнее купе – никто не отзывается и не открывает. Она к проводнице: так и так, собачка-собачка-собачкааааааааа! Проводница – что ж она, зверь что ли? – открывает дверь своим ключом... И видят они картину маслом: на столике лежит жареная курица, как положено, рядом – собачка, чуть побольше жареной курицы, которая радостно эту курицу обгладывает, а напротив – пассажир, хозяин курицы, в глубоком ступоре.
– Можно, я заберу свою собачку? – робко спросила дама.
Тут гражданин вышел из ступора, повернулся, и, взглянув на даму с собачкой глазами, полными ужаса, спросил трагическим шепотом:
– А ЭТО ЧТО – СОБАЧКА?!
Ну да, его можно понять – только представьте: сидите вы, выпиваете, курицей закусываете, а тут вдруг из стены вылезает ТАКОЕ...
Бельгийский грифон порода называется!
I'll be so grateful for all of your corrections and suggestions. Help me, please, make this translation smoother and more idiomatic.
I heard this curious story from some of my acquaintances. A pretty girl was waiting for her early bus at the bus stop. It should be noted that she wore an exquisite white trouser suit. One guy was passing by the bus stop at high speed on his car. Accidentally at that moment he splashed dirty water from a puddle onto her clothes. He didn`t want that, of course. Unfortunately, her outfit was totally ruined. With upset feelings she started yelling at him using even the obscene words. He got out of his car and apologized to the girl. After that, because he wanted to make amends, he invited her to a restaurant. Also, he offered to pay for her almost new suit. Despite the fact that the girl was still angry, she accepted his invitation. So their acquaintance occurred. The most interesting thing in this story is that they got married after some time.
THUNDERSTORM
Heat outside the window seemed to have become unbearable. The direful Dniapro was hardly moving between languished banks, and the torrent appeared heavy as molten tin. The thunder god was grumbling very close by, dreamily, almost nonstop.
…
Storm-clouds were floating from somewhere and covering the sky. They were boiling incredibly fast and piling one atop the other, inching towards the river, heading for the city, where whitish haze still hung on a tiny patch of blue sky.
…
At once hesitant shimmer of pale silent lightning flooded the expanse of the enraged Dniapro, swift crests of hoary rollers, and the distant dark bank. Gorov's and Ivan's oars hit the water that was pink from faraway flashes. And the very same moment the water turned ink-black, and heavy gloom engulfed the trio. Then, as if wanting to help, lightning bolts began to tear the sky apart over and over. Gorov saw the lady's face; longing and waiting, unaware of the danger, single-mindedly urging forward, to freedom, she was exultantly looking at the other bank, which seemed not a bit nearer.
Their cockleshell was tossed into troughs between waves; lady's dark shawl was flying in wind like huge impetuous wings.
Every five minutes they had to bail water out; everybody was wet waist-high. The dugout rode the waves, and foam sprayed their eyes – the furious Dniapro was spitting outboard.
It seemed to Gorov that the darkness would last endlessly, that dreadful hammering into the starboard would never cease. The dugout must have been carried away.
Yet the moment came when waves had settled down and the cockleshell was gently rolling in a nook behind a high spit at the opposite bank.
"I thought we'd sink, sir", Ivan sighed.
"We could not sink", she said with confidence. "How can we sink, when we carry life?"
…
Without a word, they dried clothes by a fire. Then, after smoothing out the parched, creased fabric, they noticed that grey dawn was breaking above the Dniapro.
In this muddy yellowish-grey light the great river calmed down, as if ashamed of what it had done last night. It was still breezy but the ground wind had given way to the upper wind, which, like a kindly uncle, smoothed out the rough water and cleared the river surface with its breath. It was still drizzling but, clearly, day would soon beam with all its fresh and warm colours. And the rain dripped so thinly that one couldn't tell whether sparse drops were falling or bumper shoals of hungry bleak were splashing the water.
…
...When Gorov, rowing quite clumsily, got over the Dniapro and went on by the low bank, day was just about to defeat morning. Heavy after rain, unmown grass was steaming on lush withy banks; thick fog was floating from the bosom of the Dniapro, as from a bucket with freshly drawn milk.
"My God", Gorov thought, "even rivers flow with cream. Why die on such blessed land?"
(translated from Belarusian; excerpt from Ferry on a Stormy River by Uladzimir Karatkevich)
El idioma ruso se originó en español. Esto es conocido por todos a través de los escritos de los académicos Nosovsky y Fomenko. Por ejemplo, "мне годно" - es suficiente "me gusta". ¿Y qué tipo de trabajo duro es discutible refutar esta teoría? ¡Traer escritos de académicos!
"No mountains. We're more of a woodland. Virgin forests. Rivers and lakes. Lakes are the loveliest", he said and could not help but revive memories. "My hamlet of Tsyareshki is just next to two lakes. On a calm late afternoon, water's flat. Like a mirror. And the forest hangs treetops down. As if painted. Just fish splash. Pikes are huge! It's head and shoulders above mountains!"
Being an untalkative character, he said too much for one time, felt it at once and stopped speaking. But his stirred thoughts and images were already there, in the distant home land, and at the wild jumble of rocks he was feeling so unbearably lonely as he had not for a long time in captivity.
She must have felt that and, once he was silent, asked: "Speak more. Speak your Belorus."
Meanwhile, the sun got covered with a grey foggy cloud again.
A swift grey shadow fell down on the bare mountainside and a trail trodden aslant it; wet smoky ragged clouds rapidly moved across the slope. It was bitterly cold and windy.
Clumsily and somewhat reluctantly at first, pausing frequently, living old memories again, he started telling her, as if about something faraway, dear and extraordinary, about oak groves bountiful with large acorns, about beaver huts on lakes, about icy cold, healing birch sap in spring and about the scent of bird-cherry blossom in May.
(translated from Belarusian; excerpt from Alpine Ballad by Vasil Bykau)
Всем привет! Сколько и как только ни ругаем мы сей «благословенный» ресурс, но поганой метлой нас отсюда не выгнать😉. Разговоры о том, что LingvoLive скоро загнёт копыта, тоже давно ведутся, но есть подозрения, что он нас пережить может. 😜 Поэтому хотелось бы обменяться мнениями по некоторым техническим вопросам.
У меня LingvoLive на трёх устройствах, поэтому есть возможность сравнить, как работает ресурс. Чаще пользуюсь LingvoLive на Android. Возможно, потому что он всегда под рукой, а может, по привычке. Один большой минус - некоторые вопросы вдруг перестают открываться, тогда приходится заходить на сайт LingvoLive с компьютера. Но так как уведомлений на сайте нет, то нужный вопрос ищу вручную. Недавно установила LingvoLive на устройстве с iOS. Там свои недостатки - не могу удалить собственные комментарии, чтобы, например, их отредактировать, а ещё один неприятный сюрприз - нет эмотиконов.
Сталкивались ли вы с подобными проблемами, и как вы их решаете? Спасибо заранее.
PS. Надо же, какое срвпадение! Прямо сейчас приложение, которое на iOS, предложило функцию dictation! 🤩
STAINED OAKS
The Dniapro flows between high banks gently and confidently, washing sand out from under slopes, at times uncovering for human eyes things it has hidden from them before: spongy limestones, purplish-red iron ore slabs and centuries-old, Viking-age oaks.
They are black like bone, these stained oaks. Like bone char. And when one sees a wet log on a shoal, half-buried with sand, he realizes at once the origin of the folktale of heroes who sleep buried in pebbles and tangled in grassroots, sleep until a time of great peril comes and the people summon them.
...In many times of peril, they never resurrected. Perhaps, were indeed petrified like the oaks?
Who knows?
Yet the great river flows and flows. Long before us it carried its waves past backwaters, virgin forests and storks' nests. And when none of us is left, it will still be running on and on, to the last, distant sea.
...The village of Azyaryshcha that perched above the Dniapro, on a white sand slope, is engulfed by water in spring, so it stands on an island. The church is nearby, on another island, so on Easter Sunday in some years the priest with clergy have to go around it in dugouts rather than on foot.
The Easter passed; the water dropped a lot. In uplands, they are already done ploughing and sowing. The village, empty, drowsy, is day-dreaming in lazy rays of the May sun. Still, the Dniapro, having almost retired to its summer low flow, can't calm down and gnaws lazily at the bank's bottom... Silence. Peace. An odd rooster's crow above steaming manure.
(translated from Belarusian; excerpt from Ears of Rye under Thy Sickle by Uladzimir Karatkevich)