A person.
Can anybody give me some explanation on this: what pronoun is used with the word "person", and is it plural or singular?
I've always thought it's "they". Even when we talk about a single hypothetical person.
Example:
"If a person is granted great power for too long, they have a good chance of going mad eventually."
So, here we have it as singular in the first part and as plural in the second one. Is that even correct?
who walked two paces behind the qween.
How come "a few" (as in "There are a few questions we should discuss today.") behaves like plural, while "a lot" (as in "There's a lot of stuff going on in my life right now.") behaves like singular?
https://www.instagram.com/p/CbPhB25oHH-/?hl=ru
So tell me, does Bruclin love your music...
Что она говорит на 0:15?
Does little boy stands... two sentences together
Что она говорит на 0:24?
And what about Bruclin?
Что она ответила, не совсем понятно
Последние фразы автора и Виктории понятны.
Помогите разобраться с первыми фразами, пожалуйста.
Hello! I copied this review from Internet.
It's interesting to me - are all things written correctly here?
I see these mistakes :
1 In the Nata classes - in Nata's
2 what tense do we need here - during 4 months I realised?
3 terrible demon is it idiomatic?
4 there are always current topics? There are a lot of topics to discuss
5 I'll advise everyone not to doubt, but to try and enjoy.
Лучше - I highly recommend everyone to try classes with.. (?)
6.Depth understanding - deep understanding
7 the first sentence is too long.
Is it quite correct to use saying and writing instead of to say and write?
8.
the words of gratitude without the
I don't know why but saying and writing the words of gratitude is always a challenge in my opinion because it requires searching for the right words, saying a simple 'thanks' isn't enough, especially when the teacher gave you so much knowledge, motivation and depth understanding. Nata is this kind of teacher , during 4 months I realised that English isn't a terrible demon but an interesting field to study. In the Nata classes1 there are always current topics to discuss and pick up about. I will give advice for everybody not to doubt , but try and enjoy.
Correct me please, if I'm wrong. It would be very helpful.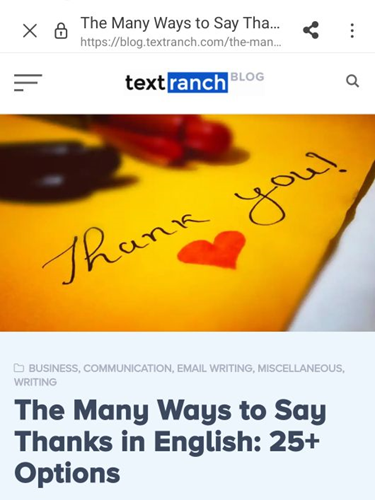 ]difference between "a future" and " the future" "