Подскажите, как же правильно: a thing to be done или a thing to do. Например: two things have left to be done. Я склоняюсь к пассивной конструкции, но Reverso Context выдает оба варианта.
Boy who was always losing his temper (nice short story)
There was a boy who was always losing his temper. His father gave him a bag full of nails and said to him, "My son, I want you to hammer a nail into our garden fence every time you need to direct your anger against something and you lose your temper."
So the son started to follow his father's advice. On the first day he hammered in 37 nails, but getting the nails into the fence was not easy, so he started trying to control himself when he got angry. As the days went by, he was hammering in less nails, and within weeks he was able to control himself and was able to refrain from getting angry and from hammering nails. He came to his father and told him what he had achieved. His father was happy with his efforts and said to him: "But now, my son, you have to take out a nail for every day that you do not get angry."
The son started to take out the nails for each day that he did not get angry, until there were no nails left in the fence.
He came to his father and told him what he had achieved. His father took him to the fence and said, "My son, you have done well, but look at these holes in the fence. This fence will never be the same again." Then he added: "When you say things in a state of anger, they leave marks like these holes on the hearts of others. You can stab a person and withdraw the knife but it doesn't matter how many times you say 'I'm sorry,' because the wound will remain.
Кто может сказать покупая словарь от лингво он навсегда или нужно доплачивать и что с закрытием портала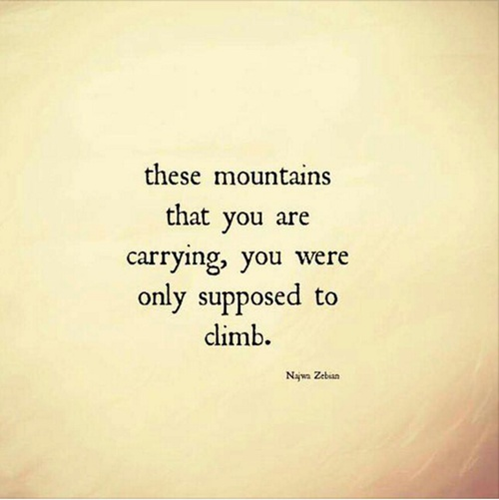 These mountains that you are carrying, you were only supposed to climb.
How learn to dance
I grew up with six brothers. That's how I learned to dance – waiting for the bathroom.
Bob Hope
me gustaría recibir el corrige del texto.
Ayer yo esperaba dos inquilinos de Azerbaiján. Yo alquilo una habitación en mí casa para ayudarme hacer los gastos por electricidad, internet, agua, teléfono y ect.
Ellos me digieron que vienen a las 9 de la noche. Pero no es había verdad.
I must, before I die, find some way to say the essential thing that is in me, that I have never said yet - a thing that is not love or hate or pity or scorn, but the very breath of life, fierce and coming from far away, bringing into human life the vastness and the fearful passionless force of non-human things...
BERTRAND RUSSELL Letter to Constance Malleson, 1918, quoted in My Philosophical Development p. 261
Steve Jobs On Drive
I have a great respect for incremental improvement, and I've done that sort of thing in my life, but I've always been attracted to the more revolutionary changes. I don't know why. Because they're harder. They're much more stressful emotionally. And you usually go through a period where everybody tells you that you've completely failed.
Стив Джобс О стремлениях
Я очень уважительно отношусь к постепенному улучшению, и я не раз занимался этим в своей жизни, однако меня всегда больше привлекали революционные изменения. Не могу сказать почему. Потому что они даются труднее. Они требуют намного большего эмоционального напряжения. И ты неизменно проходишь через период, когда все говорят, что это полный провал.
Life's so ironic to understand fully...
A group of former students, highly established in their careers, got together to visit their old university professor.
Conversation soon turned into complaints about stress in work and life.
Offering his guests coffee, the professor went to the kitchen and returned with a large pot of coffee and an assortment of cups - porcelain, plastic, glass, crystal, some plain looking, some expensive, some exquisite - telling them to help themselves to the coffee.
When all the students had a cup of coffee in hand, the professor said:
If you noticed, all the nice looking expensive cups have been taken up, leaving behind the plain and cheap ones.
While it's normal for you to want only the best for yourselves, that's the source of your problems and stress.
Be assured that the cup itself adds no quality to the coffee.
In most cases it is just more expensive and in some cases even hides what we drink.
What all of you really wanted was coffee, not the cup, but you consciously went for the best cups...
And then you began eyeing each other's cups.
Now consider this: Life is the coffee; the jobs, money and position in society are the cups.
They're just tools to hold and contain Life, and the type of cup we have does not define, nor change the quality of life we live.
Sometimes, by concentrating only on the cup, we fail to enjoy the coffee.
Savor the coffee, not the cups!
The happiest people don't have the best of everything.
They just make the best of everything.
Live simply.
Love generously.
Care deeply.
Speak kindly...