She Walks In Beauty like the night
She walks in beauty, like the night
Of cloudless climes and starry skies;
And all that's best of dark and bright
Meet in her aspect and her eyes:
Thus mellowed to that tender light
Which heaven to gaudy day denies.
One shade the more, one ray the less,
Had half impaired the nameless grace
Which waves in every raven tress,
Or softly lightens o'er her face;
Where thoughts serenely sweet express
How pure, how dear their dwelling place.
And on that cheek, and o'er that brow,
So soft, so calm, yet eloquent,
The smiles that win, the tints that glow,
But tell of days in goodness spent,
A mind at peace with all below,
A heart whose love is innocent!
(Lord Byron)
Национальные особенности характера американцев
- Индивидуализм
- Самостоятельность и независимость
- Дух соперничества
- Дух кооперации
- Прямота и искренность
- Жизнерадостность
- Пунктуальность
- Энергичность
- Доверчивость
- Патриотизм
- Благотворительность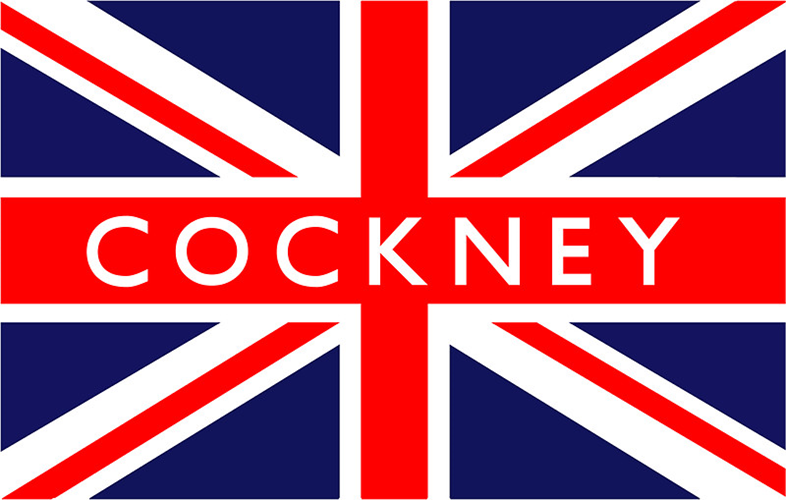 Рифмованный сленг Кокни предположительно появился в середине XIX века в восточной части Лондона – Ист-Энде. Этот район был традиционно заселен представителями средних и низших слоев населения.
Adam and the Ants - Pants
Adam and Eve - Believe
Apple Cider - Spider
Apples and pears - Stairs
Aristotle (Aris) - Bottle
Bacon and Eggs - Legs
Barnet Fair - Hair
Barney Rubble - Trouble
Bat and Wicket - Ticket
Bees and honey - Money
Bees Wax - Tax
Betty Boo - Poo
Bill and Ben - Pen
Bird lime - Time (in prison)
Blackpool Tower - Shower
Boat race - Face
Boracic Lint - Skint (broke)
Boss Hogg - Bog (toilet)
Bottle and glass - Arse
Bottle of Beer - Ear
Brahms and Liszt - Pissed (drunk)
Bubble bath - Laugh
Butcher's hook - A look
Cadbury's Flake - Mistake
Cadbury's Snack - Back
Cane and Abel - Table
Carving Knife - Wife
Cat and Cages - Wages
Central Heating - Meeting
Chalk Farm - Arm
Cheese and kisses - Missus (wife or girlfriend)
Chicken Dippers - Slippers
Chicken Oriental - Mental (crazy)
China plate - Mate (friend)
Christmas Eve (Eve) - Believe
Cock and Hen - 10
Cockle - 10 pounds (tenner)
Cockney Rhyme - Time
Corn Beef - Teeth
Country Cousin - Dozen
Cow and Calf - Half (a pint)
Cuddle and Kiss - Miss (girl)
Cup of tea, sausage and a slice (cuppa) - Nice
Currant bun - Sun
Custard and jelly - Telly (television)
Dead Loss - Boss
Deep Fat Fryer - Liar
Deep Sea Diver - 5 pounds (fiver)
Ding Dong - Song
Dog and bone - Phone
Dog's Knob - Job
Dog's meat - Feet
Donkey Kong - Long
Donkey's Ears - Years
Duck and Dive - Hide
Dustbin lid - Kid
Easter Bunny - Funny
Eggs and Kippers - Slippers
Eiffel Tower - Shower
Faith and Hope - Soap
Fish and Chips - Hips
Fish Hook - Book
Fish tank - Bank
Frank and Pat - Chat
Frog and toad - Road
Fruit and Nuts - Guts
Garden Gate - Mate
Gates of Rome - Home
Giraffe - Laugh
God Forbid - Kid
Grasshopper - Copper (policeman)
Hairy Chest - Very best
Hairy Knees - Please
Half-inch - Pinch (to steal)
Ham and Egger - Beggar
Hank Marvin - Starving
Horse and Trap - Crap
Inky Smudge - Judge
Insects and Ants - Pants
Jack Dee - Cup of Tea
Jam-jar - Car
Kiki Dee - Tea
Lemony Snicket - Ticket
Life and Death - Breath
Little Jack Horner - Corner
Loaf of Bread (Loaf) - Head
Longers and Lingers - Fingers
Loop the Loop - Soup
Lost and Found - 1 pound
Mandy Dingle - Single
Mickey Most - Toast
Mickey Mouse - House
Mince pies (mincers) - Eyes
Moby Dick - Sick
Molten Toffee (Molten) - Coffee
Monkey - 500 pounds
Mother of Pearl - Girl
Mutt and Jeff - Deaf
Mutter and Stutter - Butter
Mystic Megs - Legs
No hope - Soap
North and south - Mouth
Nuclear Sub - Pub
Oliver twist - "Pissed" (drunk)
On the Floor - Poor
Orange and Pear - Swear
Oxo Cube - Tube
Pat and Mick - Sick
Peas in the Pot (peasy) - Hot
Peckham Rye - Tie
Pen and ink - Stink
Pig's Ear - Beer
Pin Pegs (Pins) - Legs
Plates of meat (plate) - Feet
Pleasure and Pain - Rain
Pope in Rome - Home
Pork pie (porker, porky) - Lie
Postman Pat - Cat
Potatoes in the Mould (taters) - Cold
Quid - Pound
Rabbit and pork (rabbit) - Talk
Raspberry tart - Fart
Red Rose - Nose
Richard the Third - Bird
Right Said Fred - Dead
Rio Ferdinand (Rio) - Grand=One Thousand Pounds
Rob Roy - Boy
Robin Hood - Good
Robinson and Cleaver - Fever
Rum and Coke - Joke
Runner Bean - Queen
Sandy Lyle (Sandy) - Smile
Sara cox (Sara) - Socks
Sausage and Mash - Cash
Scooby Doo (Scooby) - Clue
Septic tank - Yank
Sherbert dab (sherbert) - Cab (taxi)
Skin and blister - Sister
Shit in a Hurry - Curry
Spanish Waiter - Potato
Strawberry Tart (Strawberry) - Heart
Tables and chairs - Stairs
Taters (Taters) in the Mould - Cold
Tea leaf - Thief
Tilbury docks - Socks
Tit for tat (titfer) - Hat
Tom tit - Shit
Trouble and strife - Wife
Two and eight - State (of upset)
Uncle Ned - Bed
Watch and Chain (watch) - Brain
Weston-Super-Mare - Nightmare
Wet and Wild - Child
YoYo Ma - Car
Yul Brynner - Dinner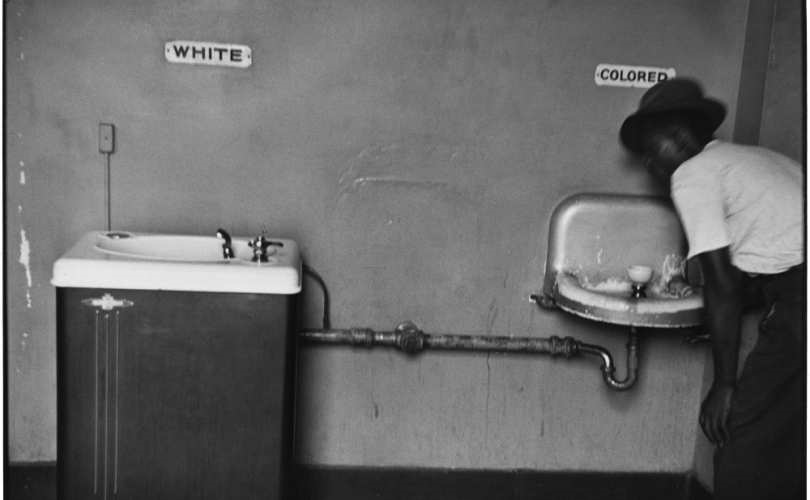 Расовая сегрегация в США
Официально расовая сегрегация существовала с принятия в 1865 году 13-й поправки к американской конституции, которая запрещает рабство. Её первые признаки — отдельные школы (для белых и цветных), отдельный общественный транспорт (существовал до 1970-х гг.), запреты на совместное размещение в отелях и мотелях, разделение на кафе и рестораны только для белых и для «цветных» , в области услуг, негритянские воинские подразделения и тому подобное.
По законам города Монтгомери в Алабаме, чернокожие граждане не должны были занимать в автобусах первые четыре ряда, поскольку они предназначались «только для белых» — об этом свидетельствовала надпись при входе. Если все места «только для белых» были заняты, то сидящие чернокожие должны были уступить белым пассажирам свои «чёрные» места. Равнозначным этому можно считать туалеты в придорожных заведениях (в том числе на автобусных станциях), в которых была жёсткая сегрегация по цвету кожи.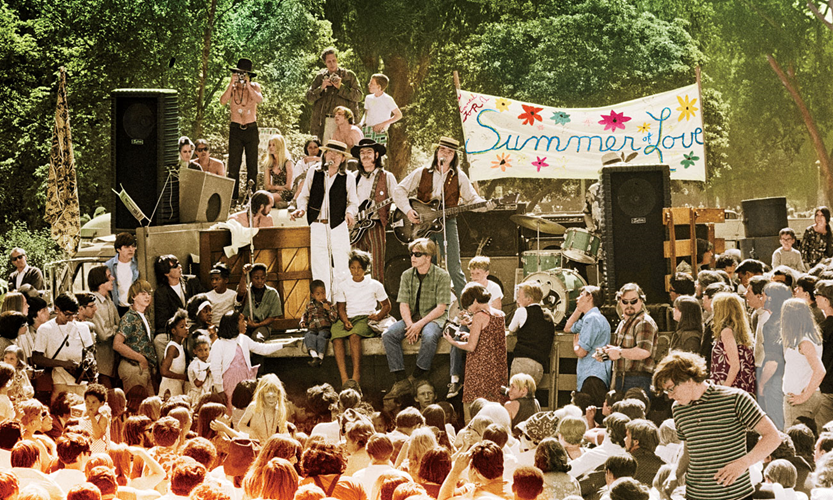 «Ле́то любви́» (англ. The Summer of Love) — лето 1967 года, когда в квартале Сан-Франциско под названием Хейт-Эшбери собралось около ста тысяч хиппи, знакомых и незнакомых, чтобы праздновать любовь и свободу, создавая тем самым уникальный феномен культурного, социального и политического бунта. Хиппи собирались и в Нью-Йорке, Атланте, Лос-Анджелесе, Филадельфии, Сиэтле, Портленде, Вашингтоне, округе Колумбия, Чикаго, Монреале, Торонто, Ванкувере, в европейских городах, но Сан-Франциско стал центром хипповой революции, кипящим котлом музыки, психоактивных веществ, сексуальной свободы, творческой экспрессии и политики. Лето любви стало кульминацией второй половины 1960-х годов, когда субкультура хиппи наконец заявила о себе во всеуслышание.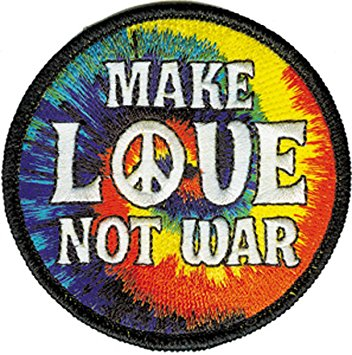 Make love, not war (рус. Занимайтесь любовью, а не войной) — антивоенный лозунг, приуроченный к Американо-Вьетнамской войне.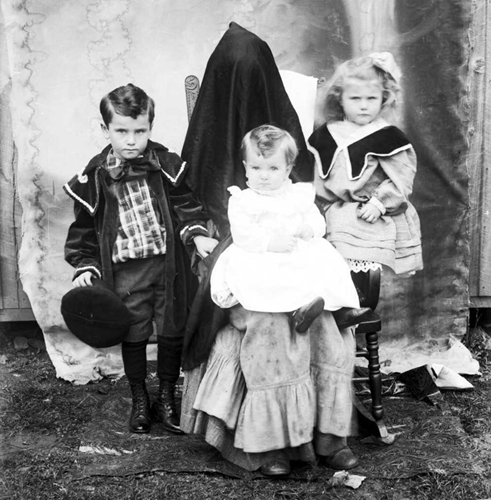 «Спрятанная мать» (англ. the hidden mother) — жанр британской фотографии, возникший с зарождением фотографии и исчезнувший в 1920-е годы: фотопортрет ребёнка возле спрятанной за драпировкой или иным предметом матери.
По мнению современных искусствоведов, появление такого жанра было вызвано несовершенством технической стороны фотографического процесса и особыми представлениями британцев викторианской эпохи о смерти и социальном статусе человека.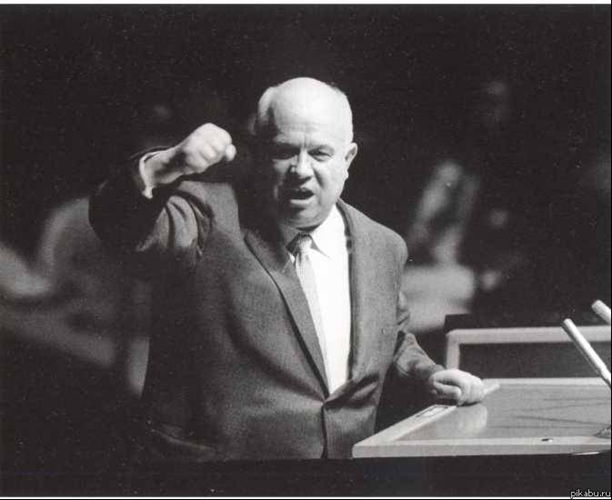 Идиома «кузькина мать» привлекла к себе значительное внимание 12 октября 1960 года после выступления Н. С. Хрущёва на 15-й Ассамблее ООН. Переводчик Хрущёва выполнил буквальный перевод — «Kuz'kina mother», который привёл слушателей в замешательство. Смысл фразы был совершенно непонятен, и от этого угроза приобрела совершенно зловещий характер. Впрочем, в дальнейшем непонятное «Kuz'kina mother» переводчики заменили на другую часто использовавшуюся Хрущёвым в отношении Запада угрозу: «Мы вас похороним» (англ. «We'll bury you»).
Так как это выражение употреблялось во время Карибского кризиса и последовавших испытаний термоядерной бомбы, выражение «кузькина мать» использовалось также для обозначения атомных бомб СССР (см. Царь-бомба).
Стоит отметить, что Н. С. Хрущёв не стучал ботинком по трибуне.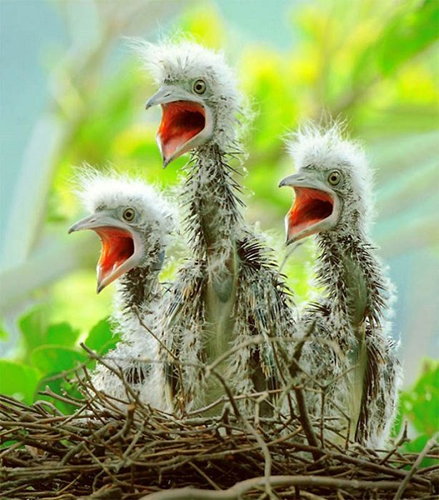 = THE IF GENERATION =
Nowadays, many people have issues with appreciating what they have; it is always the matter of 'If I were richer…', 'If I were younger…', 'If I were him…' etc. I don't have a problem with the fact that we want more from our lives; what annoys me is the fact that we keep saying what we would do 'IF' …
When I was younger, I thought that if my parents had been richer I could have been more fortunate with my life. I was losing my time on thinking that if I had been born in the family of my cousin, I would have enjoyed private tennis lessons, skiing holidays in Austria or expensive, fashionable clothes. What I didn't take into consideration back then was the fact that I didn't really like sport, I absolutely hated skiing and expensive clothes often covered the lack of personality. In other words, I was jealous of the things that I didn't want in reality.
Nowadays I keep finding myself the new 'ifs' that can successfully keep me away from being happy. I think that if I had more time, I would start going to the gym; if I had more money, I would eat healthy etc. Result? An overweight 30-year-old woman, always complaining about how difficult life is.
But the problem of 'ifs' doesn't finish here. We tend to overuse the 1st conditional in quite straightforward situations. 'I'll visit you if I have time' usually means 'I won't visit you, I'm busy' or 'I will lend you the money if I can' equals: ' I will not lend you the money, don't put me in an uncomfortable situation'. Why do we choose to send confusing messages when we can simply say what we think? We have to be not only politically correct anymore, we must be socially correct too.
http://i.elenagelvit.ru/u/7e/aa842204fe11e5a00ffacbea2a7f8a/-/conditionalsreadingcomprehension-2.pdf