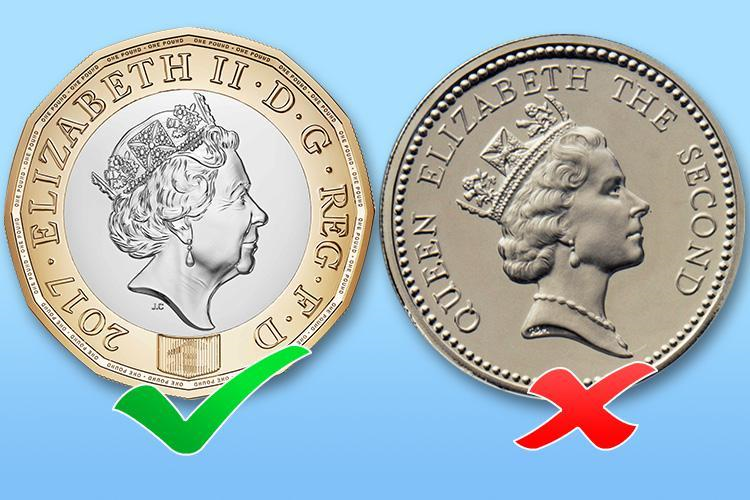 "I'm not a fan of the new pound coin, but then again, I hate all change." (Ken Cheng)
- A joke about the new pound coin has been named the funniest of the Edinburgh Festival Fringe.
http://www.bbc.co.uk/news/uk-scotland-40999000
Some other funniest jokes from the Fringe
2. "Trump's nothing like Hitler. There's no way he could write a book" - Frankie Boyle
3. "I've given up asking rhetorical questions. What's the point?" - Alexei Sayle
4. "I'm looking for the girl next door type. I'm just gonna keep moving house till I find her" - Lew Fitz
5. "I like to imagine the guy who invented the umbrella was going to call it the 'brella'. But he hesitated" - Andy Field
6. "Combine Harvesters. And you'll have a really big restaurant" - Mark Simmons
7. "I'm rubbish with names. It's not my fault, it's a condition. There's a name for it..." - Jimeoin
8. "I have two boys, 5 and 6. We're no good at naming things in our house" - Ed Byrne
9. "I wasn't particularly close to my dad before he died... which was lucky, because he trod on a land mine" - Olaf Falafel
10. "Whenever someone says, 'I don't believe in coincidences.' I say, 'Oh my God, me neither!"' - Alasdair Beckett-King
11. "A friend tricked me into going to Wimbledon by telling me it was a men's singles event" - Angela Barnes
12. "As a vegan, I think people who sell meat are disgusting; but apparently people who sell fruit and veg are grocer" - Adele Cliff
13. "For me dying is a lot like going camping. I don't want to do it" - Phil Wang
14. "I wonder how many chameleons snuck onto the Ark" - Adam Hess
15. "I went to a Pretenders gig. It was a tribute act" - Tim Vine
To be honest, some I don't understand, some don't find funny.
SERENDIPITY
Счастливая способность делать неожиданные открытия.
Serendip — бывшее название острова Шри-Ланка. Английский автор Horace Walpole в 1754 г. написал сказку «Три принца Серендипа», герои которой постоянно делали неожиданные открытия, хотя искали нечто совершенно иное.
Человека, имеющего такую способность или талант, называют A SERENDIPIST.
От этого существительного образовались прилагательное SERENDIPITIOUS и наречие SERENDIPITOUSLY. Сейчас это слово часто употребляется в более широком смысле, обозначая удачу, счастье или везение:
What serendipity! Serendipitous означает «возникающий совсем случайно» и «приносящий радость».
He went to the wrong house — and who should open the door but his sister, whom he hadn't seen for 20 years! Pure serendipity! — Он постучал не в тот дом. И кто, вы думаете, открыл ему дверь — его собственная сестра, которую он не видел 20 лет! Чистое везение!
/English-Russian dictionary of expressions
-"Please, imagine silk and say silk many times".
-"Silk, silk, silk"
- "More"
- "Silk, silk, silk"
- "What does a old cow drink?"
-"Milk:)"
= 6 PRINCIPLES OF LIFE =
1. No point using limited life to chase unlimited money.
2. No point earning so much money you cannot live to spend it.
3. Money is not yours until you spend it.
4. When you are young, you use your health to chase your wealth; when you are old, you use your wealth to buy back your health. Difference is that, it is too late.
5. How happy a man is, not how much he has but how little he needs.
6. No point working so hard to provide for the people you have no time to spend with.
Remember this: We come to this world with nothing, we leave this world with nothing!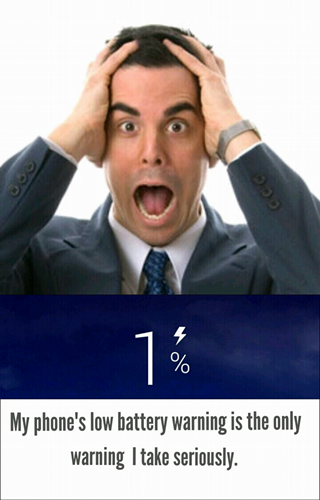 We really live in the world 🌎 upside down.
=Shingles=
A guy walked into a doctor's office and the receptionist asked him what he had. He said, "shingles." So she took down his name, address, and medical insurance number and told him to have a seat.
Fifteen minutes later a nurse's aide came out and asked him what he had. He said, "shingles." So she took down his height, weight, a complete medical history and told him to wait in the examining room.
A half-hour later, a nurse came in and asked him what he had. He said, "shingles." She gave him a blood test, a blood pressure test, an electrocardiogram, told him to take off all his clothes and wait for the doctor.
An hour later the doctor came in and asked him what he had. He said, "shingles." The doctor said, "Where?" He said, "Outside in the truck. Where do you want them?"
shingles - 1/ (мед) опоясывающий лишай 2/ плоская кровельная плитка
Beware of dog!
Upon entering the little country store, the stranger noticed a sign saying "DANGER! BEWARE OF DOG!" posted on the glass door.
Inside he noticed a harmless old hound dog asleep on the floor beside the cash register.
He asked the store manager, "Is that the dog folks are supposed to beware of?"
"Yep, that's him," he replied. The stranger couldn't help but be amused.
"That certainly doesn't look like a dangerous dog to me. Why in the world would you post that sign?"
"Because," the owner replied, "Before I posted that sign, people kept tripping over him."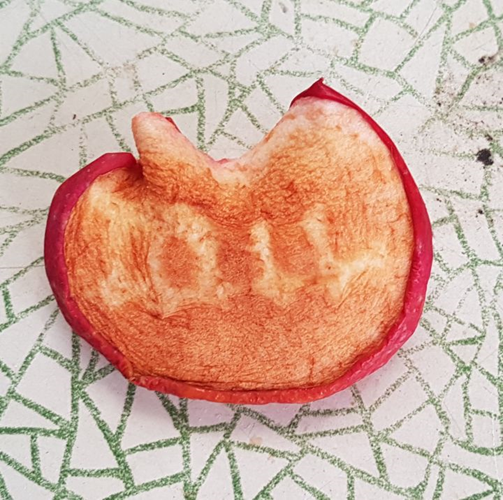 Toll! Oder?
Или эгоистичное свежевысушенное яблоко 😂
This T-shirt fits me perfectly.