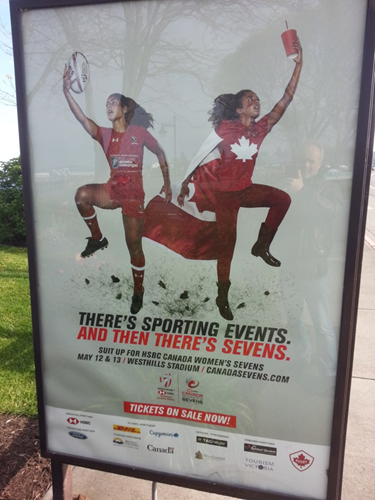 What's wrong with this poster?
Obviously the poster is fine, it's my brain that hurts...
P.S. Welcome to Monty Python reality, dear friends!
Introducing: Paraprosdokians :)
This is quite the mouth full folks, and this is how you say it...! https://www.youtube.com/watch?v=Nb_RirWosgw
A paraprosdokian is a figure of speech in which the latter part of a sentence or phrase is surprising or unexpected in a way that causes the reader or listener to re-frame or re-interpret the first part. It is frequently used for humorous or dramatic effect. Here are a few examples to give you an idea:
- I asked God for a bike, but I know God doesn't work that way. So I stole a bike and asked for forgiveness.
- Do not argue with an idiot. He will drag you down to his level and beat you with experience.
- I want to die peacefully in my sleep, like my grandfather, not screaming and yelling like the passengers in his car.
- Going to church doesn't make you a Christian any more than standing in a garage makes you a car.
- Light travels faster than sound. This is why some people appear bright until you hear them speak.
- If I agreed with you, we'd both be wrong.
- We never really grow up; we only learn how to act in public.
- War does not determine who is right - only who is left.
- Knowledge is knowing a tomato is a fruit; Wisdom is not putting it in a fruit salad.
- To steal ideas from one person is plagiarism. To steal from many is research.
- A bus station is where a bus stops. A train station is where a train stops. On my desk, I have a work station.
- Behind every successful man is his woman. Behind the fall of a successful man is usually another woman.
- A clear conscience is usually the sign of a bad memory.
- You're never too old to learn something stupid.
- If you are supposed to learn from your mistakes, why do some people have more than one child?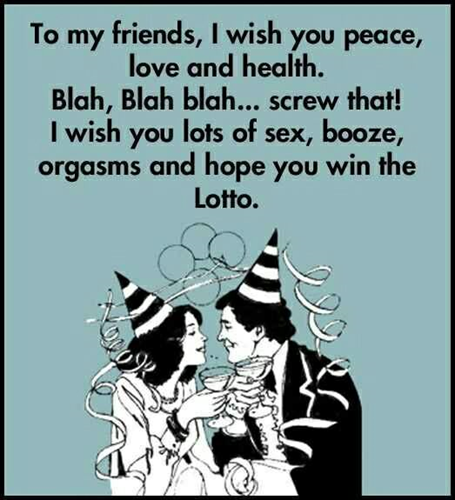 Happy New Year, gorgeous kind people! 🌲