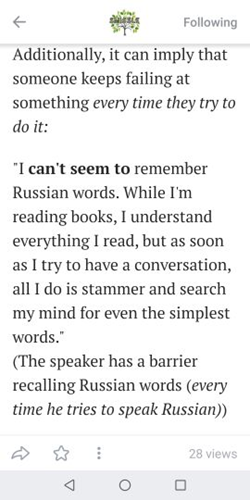 Для Грамблера. Объяснение Uly Marrero
This one time I went to a bar. It was actually one of quite presentable bars in St. Petersburg. So I order "as usual" and, in my peripheral vision, I immediately notice something moving in an unusual way in the back corner of the bar. I turn my head, but there's no one there. "OK," I say to myself, "It's my imagination." So I pay, sit down at the table, take a little sip... and I see those movements again. They can't be just imagination now! I turn my head abruptly, screw up my eyes, but I can't see anything because it's really dark, as if the light can't reach that corner. I start to worry.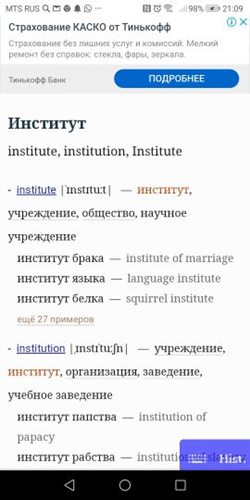 Обожаю словари... Google Translate им в подмётки не годится.
Институт белка - squirrel institute...😶😶😶😶😶
Не рискнула остальные примеры смотреть.