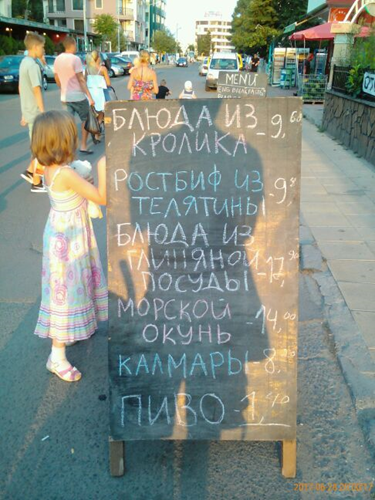 I feel bad, because I didn't quite get the Kant joke, so here's a menu of a standard Bulgarian restaurant.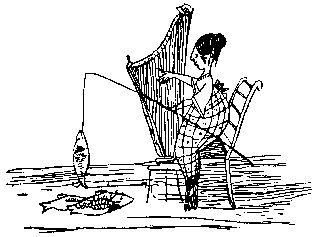 Have you ever heard about "Tuesday limerick"? Let's try it once again, guys.
You know the drill - here's a limerick. You just have to translate it into any language you want, and publish your translation here. Believe me, it's fun.
There was a Young Lady of Welling,
Whose praise all the world was a-telling;
She played on a harp,
And caught several carp,
That accomplished Young Lady of Welling.
Looking forward to reading your translations!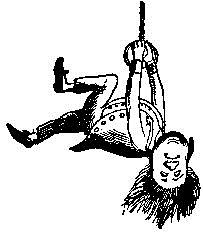 Hello, everyone!
Thing are getting pretty dramatic here. So for those of you who want a little relief - "Tuesday limerick" welcomes you. It is a quiet harbour free of politics, conflicts and squabbles - of everything in fact, but translating some silly English poetry. All you have to do is to translate the following limerick into any language you want, post your translation and you'll feel better, I promise.
There was an Old Man who said, 'Well!
Will nobody answer this bell?
I have pulled day and night,
Till my hair has grown white,
But nobody answers this bell!'
If you still don't feel good enough - read other people's translations - this will make you feel even better. If even that doesn't help - you're beyond any hope. But hey, at least I've tried, right?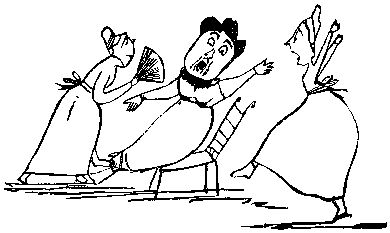 Hello my dear friends, I know it's been a while now, so some of you may have forgotten what "Tuesday Limerick" is. Luckily enough it's Tuesday, so I'll explain. Limericks are little funny English poems, usually a bit absurd. Every Tuesday or so I post one of them (usually by Edward Lear) here. All you have to do is to translate it is any language you know and love and post it as a comment. All languages are welcome! I'm still waiting for Klingon or Sindarin translation. That's all. You can post as many translation as you like into as many languages as you can. You can read and discuss other translations. You can as much fun as you like.
So now that you know what "Tuesday Limerick " is, here's one for today:
There was a Young Lady of Russia,
Who screamed so that no one could hush her;
Her screams were extreme,--
No one heard such a scream
As was screamed by that Lady from Russia.
Looking forward to reading your translations.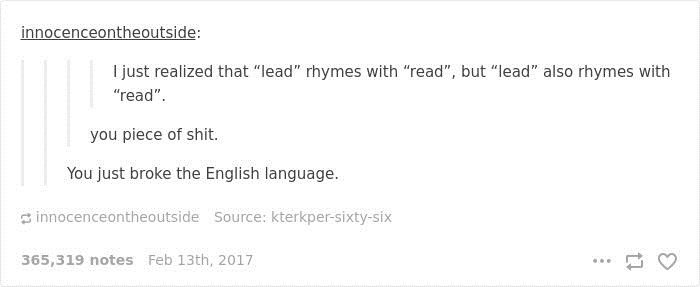 You either get it, or you don't.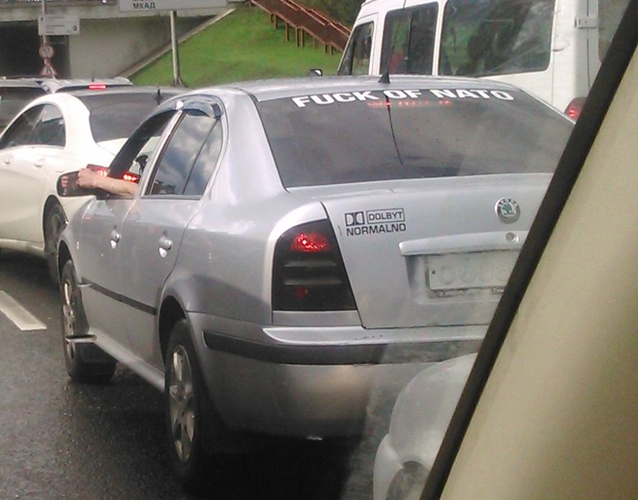 Xenophobia: if you really want someone to know how much you hate them, learn their language first!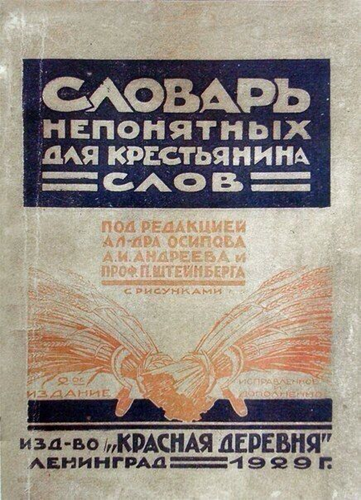 Some time ago I've been asked to give a list of Russian appeared or disappeared during the soviet era, and I've finally gathered enough courage to try to do it.
Some general theory at first. The creation and the collapse of the Soviet Union has been a greatest turmoils in lives of entire generations. Both times it caused tremendous changes in people's lives and those changes couldn't help being reflected in the language they speak. Both times the new ruling powers had to distance themselves from the old regime as far as possible, and again the language was used as a tool of destroying the old reality and creating a brand new one instead. Some words were describing something belonging to the previous era that had been wiped out of existence, so they were no longer needed, and others, though still had some use, were linked to the old ideology and had to go along with it, to be replaced by something new and neutral or having different ideology behind it.
One of the first things that had to go at the beginning of the Soviet era was the form of address. In imperial Russia there was a standard form of address "господин" ("gospodin") for males and "госпожа" ("gospoja") for females. Also there was a bit old-fasioned form "сударь" (sudar') and "сударыня" (sudarynya). Used as "Mr" and "Mrs/Miss" but the literal translation of the words would be "lord" and "lady". That was totally unacceptable. There was no place for lords and ladies in the Soviet Union. All people had to be equal whether they wanted it or not. So a new form of address came into being - infamous "товарищ" ("tovarisch") or "comrade". It was absolutely neutral (even gender-neutral, for it was used both for males and females). There was another form of address "гражданин/гражданка" - "citizen". It was used for someone, whom you didn't want to call "товарищ". For example a suspect in a court room would be addressed as "гражданин", for he did't deserve to be called "товарищ". Of course the word had to be changed again after the collapse of the Union, because of it's obvious ideological background. But the funny thing is that now a quarter of a century after the collapse of the Soviet Union we still have no single standard form of address equivalent to Mr or Mrs. Everybody uses whatever they like, or nothing at all.
Here are some words, that were created during the soviet era, and became obsolete nowadays:
комсомол (comsomol) - it's an abbreviation for "КОМмунистический СОюз МОЛодежи" (Communist youth union) - it was a youth organisation not really mandatory, but very advisable to be a member of.
колхоз (colkhoz) - "КОЛлективное ХОЗяйство" something like commonly owned farm. it was the main unit of agriculture in the Soviet times. They do not exist any more, but the word "колхозник" ("colkhoznik") - someone who works in колхоз, is still used to describe an illiterate and often dumb person from a rural area.
чекист (chekist) - from "ЧК" - "Чрезвычайная комиссия" - "Emergency Committee" - Soviet Security organization, that later became known as KGB. So чекист originally was an agent of ЧК, but later the word was used for all the people working for KGB. Nowadays it's sometime used for people working in ФСБ - Federal Security Service of the Russian Federation - the modern successor of KGB.
There were hundreds of words like this, emerging when the existing reality changed and disappearing when it changed once again. Well, that's the way every language goes, I guess.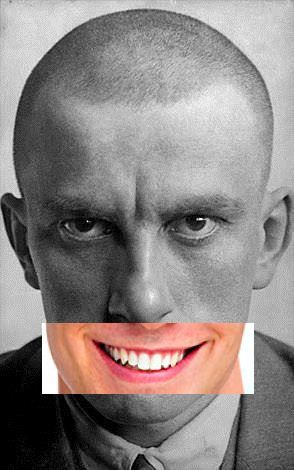 I'm a bit overdue on several promises, so here's the birthday present for Xiaoqing He:
I have to perform on a thousand stages,
In front of thousand youths' eyes.
How do vary the tribes of my country,
How vary the language and clothes they wear!
With effort, wiping the sweat off my brow
Squeeze myself through a narrow tunnel.
And with deafening whistle the fast express train,
Rushes away from the Kurskaya railway station(1).
Factories. From a forest to huts
Birch trees run by, rustling their leaves,
And the Moscow accent is clear and loud,
As in a play by a Moscow theater(2).
From beyond the horizons distorted by woods,
Clay-walled huts (3) rush to meet me.
And their colourful sides, underneath their thatched roofs,
Look so nice.
You may bring all the poems you wish or you like,
And you may be bursting with talent
But the lips of a simple ukrainian guy(4)
Will still be curled in a grin condescendingly.
Open spaces run by, you just leave them behind(5),
And the sun burns you down like a cooker.
And the train runs for Rostov,
Leavin Kharkov behind in it's smoke.
The fields - tons of bread grow around
As if shaped by a plane.
And surrounded by beautiful ochre-gold wheat,
Silver Don looks like gem-string of Kuban.
We roar like a train, till our throats are all soar,
And behold, here comes the Caucasus -
Some mountains are topped by the white sugar cones,
While others are lit by the fiery sun.
I fly through the gorges, with muted whistle,
Surrounded by white snows and papakhas (6).
Holding their daggers the Ingushes stand by,
And the Osetins look on from their saddles.
Mountain tops are all ice,
And their foot's hot, not nice.
And the Sun pours down iodine.
You can spot a Tiflisian (7) from a distance with ease,
They're strolling while hours are hot
Wearing trendiest hats and the pointiest shoes,
As if the were born in Paris.
Everyone learns the basics in their own little ways,
Even numbers for them are not similar.
Every third has his language,
And completely different nation.
Once after dropping my stuff ath a hotel,
I've forgotten the place where I slept.
So in Russian I've asked for the address and herd:
"Нэ чую." (8) from Ukrainian (9) guy.
But when they begin to discuss their science,
They feel crippled by Russian, that's why
The Tiflis academy writes to Kazan,
And receive their answers in French (10).
And I love Paris as much as I can
(The boulevards are so lovely by night)
But who cares for Baudelaire, or for Mallarmé
And all the old buggers alike.
But can we, yes, we who have walked through the flames,
Over waters, been fighting for ages,
Bring up our descendants, who'll inherit our land
Like French aimless dandies?
All you who've been blind, naked, muted and weak
Use the freedom of freedom of soviet nation.
Go look for your roots and the language you speak
In depth of philology ancient.
Look at your life without glasses or blinds,
And let your greedy eyes to absorb,
All that is good in your own native land,
And all that is good in the West.
But there's no place for evil,
Do not damn the red souls.
Comrades young men, it's Moscow you seek,
And it's Russian you all need to hear.
Even were I a negro, old, feeble and weak,
I would've done all that I can,
To learn Russian language, to be able to speak
As Lenin was speaking back then.
When October did fire with weapons of might,
When blood through the streets have been flowing,
The fate of all Kievs, Tiflises and such
Have been decided in Moscow.
Moscow isn't a lasso that takes us by force,
Makes the lands that belong to us follow,
I love not because I'm Russian,
But because it's a banner of flame.
I have three different roots that are stemming in me,
I'm not a plain old Muscovite,
My grandfather's a cossack, and another's from Sich (11)
And myself I've been born in Georgia.
So taking these roots and uniting them all,
I think I have full right to say
That I speak for you all Soviet Philistines(12).
And the rest that aren't cossacks(13).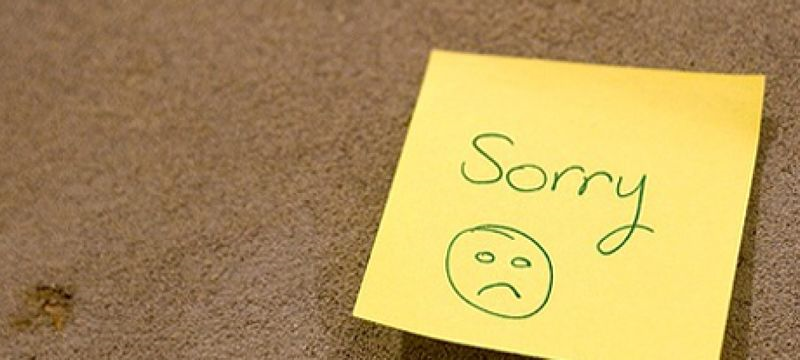 Sorry guys, no limerick for today.
Feels like I'm hibernating for the winter. I'll come back to you as soon as possible.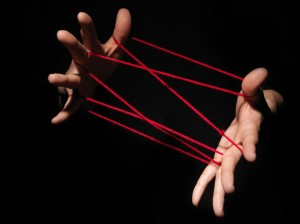 "Celebratory Limerick" is here.
To all of you, who doesn't know - it's a little spin-off of "Tuesday Limerick". The rules are the same, with two exceptions:
1) It's not (always) on Tuesdays
2) It's dedicated to some memorable event.
Today, on the 11th of November is the birthday of a wonderful american writer Kurt Vonnegut Jr. His works in some mysterious way contain bitter gallows humour and love for all humanity. He was writing on the edge of science fiction, where most of his books are almost real, with a tiny hint of SF to add some special flavour to them. I can say that his "Slaughterhouse-Five, or The Children's Crusade" is the second-best book about war I've ever read. But on this day I'd like to remember something more cheerful (as cheerful, as possible for Vonnegut's books) and absurd (we're still in the domain of limericks, remember?). So here's this week's extra limerick to translate:
There once lived a man in Phuket,
A cradle he made for his cat -
He entwined several strings,
And behold, of all things:
Where's the cradle, and where is the cat?
I'm looking forward to reading your translations in the comments. Also feel free to comment if you have something to say about Vonnegut's books.